Nu Dimensions Hair Studio
8001 NORTH POINT BLVD STE E.
WINSTON-SALEM, NC 27106
FOR APPOINTMENTS CALL
336.896.0101
WE ARE LOOKING FOR NEW STYLISTS!
GIVE US A CALL TODAY TO JOIN OUR TEAM!

ABOUT NU DIMENSIONS HAIR STUDIO
Nu Dimensions Hair Studio is an upscale salon in Winston-Salem, NC designed with you in mind. Nu Dimensions Hair Studio opened its doors in October 2003 and is excited about the opportunity to open a second location in 2016. Nu Dimensions Hair Studio offers an array of services for all women. We also cater to men by offering massage scalp stimulations extending into barbering services. We are professionally licensed cosmetologists who specialize in healthy hair first, as well as up-to-date styles. You have not experienced true pampering and healthy hair care if you have not visited us! Our professional staff will truly take you into the presence of a Nu Dimension.
The owner and visionary of Nu Dimensions is Contillus Archie-Myers, a Winston-Salem native and a graduate of Dudley Cosmetology University in Kernersville. She is a professionally licensed cosmetologist and instructor and is very passionate about making you look and feel beautiful on the outside, as well as the inside. She specializes in hair cutting, natural hair, unique eye-catching styles, and makeup artistry as well as education. She was given the vision of Nu Dimensions Hair Studio (Habakkuk 2:2-3 Philippians 4:13) and had this to say when asked why she loves her job: "This has always been a passion, my ministry. I am a hair designer/beauty consultant. I strive to be the best at who I am and what I do. I educate myself so I can give my clients the best of everything. I am proud to serve my clients with a spirit of excellence and integrity and am thankful for everyone who is part of my success."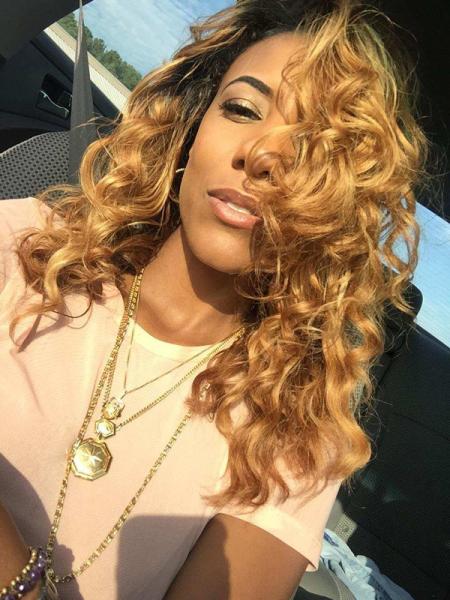 One of the goals of Nu Dimensions is to show ladies what an upscale salon is all about. Long waits, drama and gossip are things that are associated with most 'beauty shops'. Nu Dimensions proudly boasts and presents itself as a salon of excellence and integrity; therefore, we do not take part in the gossiping, overbooking or any of the negative stereotypes that are associated with 'beauty shops'. We are in the business of offering professional services that leave our clients looking and feeling great!
Services include free consultations, relaxers, perms, a variety of treatments, silk wraps, dubie wraps, up-dos, flat twists, natural hair care, blow outs, customized colors to accent any style, weaves and wigs. Barbering and nails will be added to the list as well. Time is precious to us all and therefore the stylist values it. Walk-ins are welcome but appointments are preferred. Hours are flexible, according to the needs of our clients. We use only professional lines of products that are beneficial for the health and longevity of your hair.
Nu Dimensions also cares about community. We offer free to low-cost makeovers to women who have been affected by domestic violence but are recovering and want to build self-esteem. Nu Dimensions also enjoys participating in the Health Expos and seminars offering healthy hair care tips, home maintenance and education on various topics. We do quarterly photo shoots for magazine publication and to be featured on the website.
We continuously educate ourselves by attending classes to remain knowledgeable on the newest, innovative trends of styling to pass along to clients and would like to expand business by adding more professional team players such as: stylists, nail techs, massage therapists and barbers. We strongly urge that only professional, serious applicants reply. Nu Dimensions invites you to come in and experience service with a spirit of excellence and integrity.