Nu Dimensions Hair Studio
8001 NORTH POINT BLVD STE E.
WINSTON-SALEM, NC 27106
FOR APPOINTMENTS CALL
336.896.0101
WE ARE LOOKING FOR NEW STYLISTS!
GIVE US A CALL TODAY TO JOIN OUR TEAM!

FULL SERVICE SALON SERVICES IN WINSTON-SALEM, NC
At Nu Dimension Hair Studio in Winston-Salem, we offer a wide selection of hair care services to help you get the look you want. Our licensed stylists take the time to consult with you individually, to understand your wants, needs, and personality, and to help you find the look that fits your features and lifestyle. From a trendy cut to a revolutionary new style, we can update your look and provide you with the tips and tricks you need to replicate your new look outside of our salon. If you are looking for a new hair cut in Winston Salem by a professional stylist, stop on down to Nu Dimensions or give us a call at 336-896-0101 to schedule an appointment. Our goal is helping you look and feel your best.
Please call to inquire about individual prices.
Women, Men and Children Cuts and Styles
Nu Dimensions Hair Studio offers men, women, and children full service cuts and styles in Winston-Salem, NC. Our experienced Winston Salem stylists are classically trained and licensed in each area of expertise. We are constantly evolving our hair and beauty knowledge in order to provide cutting-edge cuts and styles from around the globe. Our goal is to not only provide high quality services, but to educate our clientele on the overall health and care of their hair. We offer a variety of hair care products from top brands in hair care.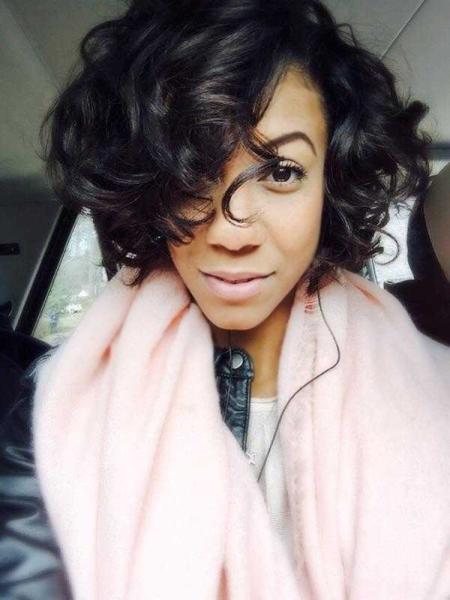 Barber Services
From massage scalp stimulation to clipper and beard trimming, our experienced stylists provide professional barbering service. We use a variety of clipper and trimming techniques to create modern styles and cuts for men and boys.
Hair Treatments
We use a variety of techniques and products to promote healtheir hair for men and women. Our treaments help improve damaged hair, dandruff, dry hair and itch scalps.
Professional Hair Coloring
At Nu Dimensions, we believe in using high quality hair coloring systems and products. By using quality, professional, and innovative hair coloring systems, we are able to ensure multi-dimensional, long-lasting and vibrantly colored hair. Our goal is to create the exact look that our clients are envisioning while supplying professional advice and expertise. Whether you are looking for a slight change in color or complete color transformation, our experienced stylists with create the color that's right for you. If you are looking for a beauty salon in Winston Salem for professional hair coloring services, contact New Dimensions today
Perms and Straightening
If you want to make your straight hair curly or make your curly hair straight, our experts can help you achieve the look of your dreams. We remove curls, waves, and frizzes from your hair and improve texture and shine with our straightening services, and we add healthy, even, bouncy curls with our permanent wave services. If you dream of a different look, call our experts—we work against Mother Nature to give you the look you desire. Make sure to check out our professional line of hair care products to maintain your new style.
Wigs, Braids, & Weaves
Our professional stylists specialize in weaves, fusions weaves and braids for any length of hair (prefer appointment for braids). We use only high quality products and take great care to ensure a long lasting look. Nu Dimensions also offers natural and synthetic wigs in Winston Salem that are customized to your preference. Call Nu Dimensions to set up an appointment today!
Facial Waxing, Lashes, & Special Occasions Styling
Nu Dimensions provides full-service facial waxing in Winston Salem, NC. Our waxing services include eyebrows, lip, chin and eyebrow arch services. Eliminate the hassle of plucking to remove unwanted facial hair with facial waxing at Nu Dimensions. We love doing wedding, prom, formal makeup, lashes and also hair styling services! From waves, braids, and buns, to up do's and blowouts, we have the experience and skills to make your hair and makeup gorgeous for your big day. We customize each service to ensure you receive the exact look you desire on your special day.